Perhaps you've got it all covered… you're not looking for someone to come in and do the work for you, but you would like to have the convenience of being able to ask for help should you get stuck. This is why we offer Flex Support Services for PeopleSoft Test Framework. The beauty of the Flex Support Service is that it's available at your time of need. You simply purchase an entitlement of support hours, and we provide you with a customer portal where you can log tickets as and when you need help
Astute's Flex Support Services can assist organizations with their PeopleSoft Test Framework (PTF) needs on demand in several ways. The following are some examples of how Astute's flex support services can help:
PTF Script
Development:
Our team of experienced PTF professionals can help develop PTF scripts for an organization. This can include creating new scripts or updating existing scripts to ensure they remain up-to-date and effective.
PTF Script
Maintenance:
Astute's flex support services can help maintain an organization's PTF scripts, ensuring that they remain effective and efficient. This includes regular reviews, updates, and testing to identify and address any issues.
PTF Test
Execution:
We can execute PTF tests on behalf of an organization, freeing up internal resources and ensuring that tests are executed consistently and accurately.
PTF Reporting
and Analysis:
We're ready to assist with PTF reporting and analysis, providing valuable insights into the performance and quality of the application being tested. This includes generating reports, analyzing test results, and identifying areas for improvement.
PTF Training
and Support:
Our flex support services can provide training and support for an organization's team, helping them to develop their skills and knowledge and ensuring that they are able to effectively manage their PTF needs.
Overall, Astute's flex support services can help organizations to effectively manage their PTF needs on demand, providing valuable support and expertise to ensure that the test automation suite remains effective, efficient, and scalable.
Starts at
$3,000
for 8 Hours
An entitlement 0f
40 Hours
for $10,000
I'm interested in Flex Support Services for PTF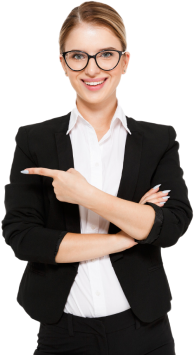 I'm interested in PTF Flex Support